Fact Sheet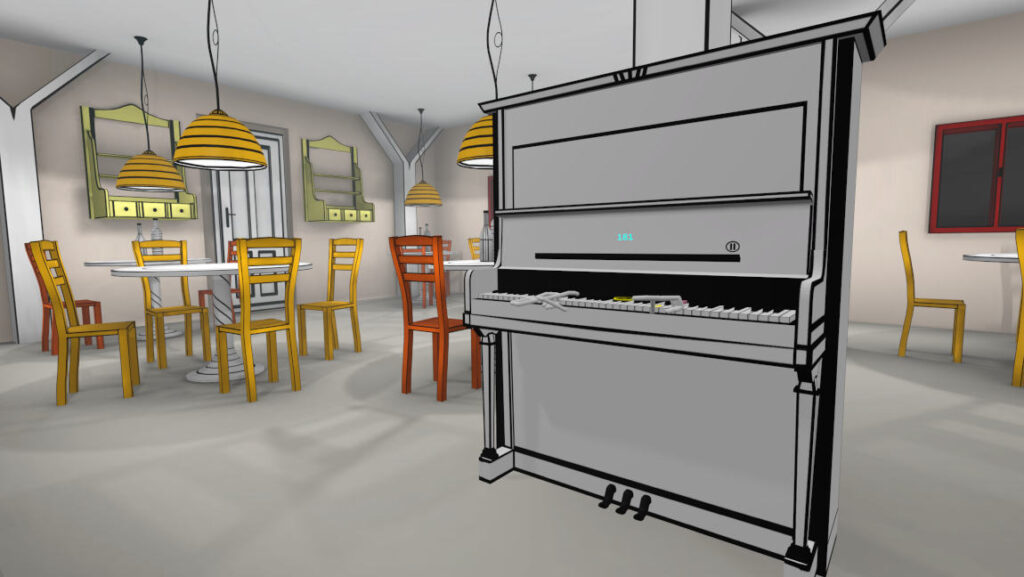 Description
Have you ever wanted to be a piano player? Would you like to learn new songs and test your reflexes? VR Pianist is a VR music game which lets you play on a virtual piano with your own hands or VR controllers. Follow visual instructions, become a pianist in the black & white world and colour it with your music! Play the best you can, get the highest score, the biggest audience and the most colourful surroundings. Enjoy different music genres or improvise – it's up to you!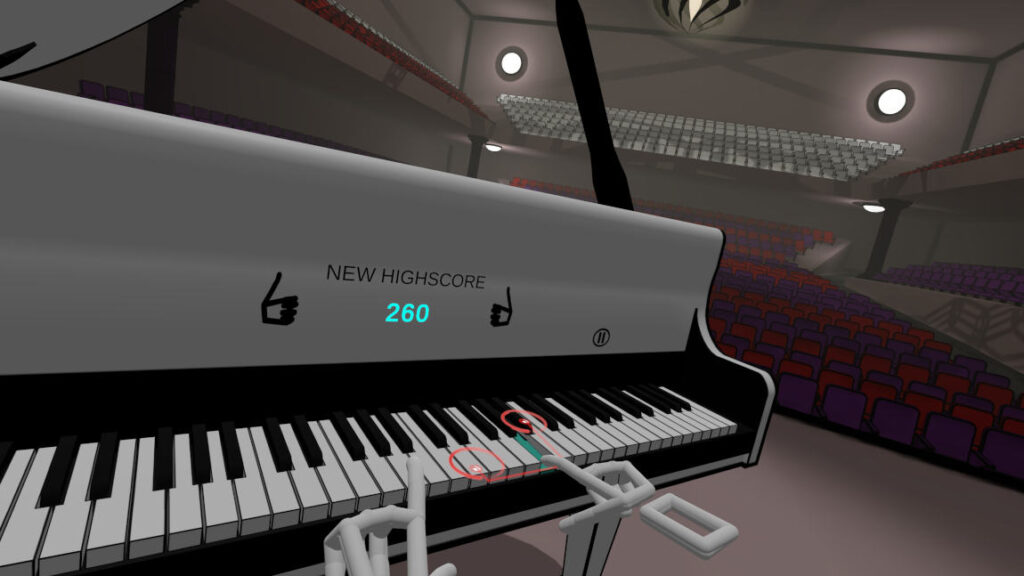 Sitting/standing game
You can sit or stand during the game, you don't need to walk at all. You will only need a small space for playing and you don't need to worry about motion sickness. You don't need to have a piano at home, you can play on a normal table or simply in the air.
Play with your fingers or controllers
For finger tracking you can use Leap Motion controller device or you can use VR controllers.
About creator
This game is created by a game developer/student Tereza Preislerová, who loves combining art with technical skills. She has worked on this game for more than three years before an early access release. With the help of an amazing 3D artist and talented contemporary composers, this game offers you a new world of beautiful music and colourful fun.
Features
Interactive virtual keyboard with dynamics control
Unique instruction system of "circles"
Original black & white graphic style
21 songs of various genres (contemporary, classical, orchestral)
3 difficulty levels
Planned features in development
Multiplayer mode (Play the piano with your friend. / Invite your friends to your concert.)
Recording mode
New songs, levels and scenes
Virtual audience feedback
Import your own songs to the game
User setup (colours, audio)
Music
The game contains 21 songs of different genres – contemporary, classical and thematic music. The number of songs will be gradually increased, for the complete list of songs, please visit the Music tab.
Screenshots
Download all hi-res screenshots (27 MB)
Videos
Logos/Icons